As the national unemployment rate soars, we are all thinking closely about our jobs, and, likely, worrying about how national changes due to COVID-19 might impact the careers of ourselves, our loved ones, and our entire communities.  
However, different communities are faring differently due to a whole number of factors including regulations around in-person work, more heavily impacted industries, and transformations in Americans' spending. It's interesting to see that some states have been faring better during COVID-19. 
Particularly, the state of Nebraska saw shockingly low unemployment rates amidst the current financial crisis, according to a study from Grand Canyon University that looked at state-by-state unemployment rates from 1976 through April 2020 in the current economic depression.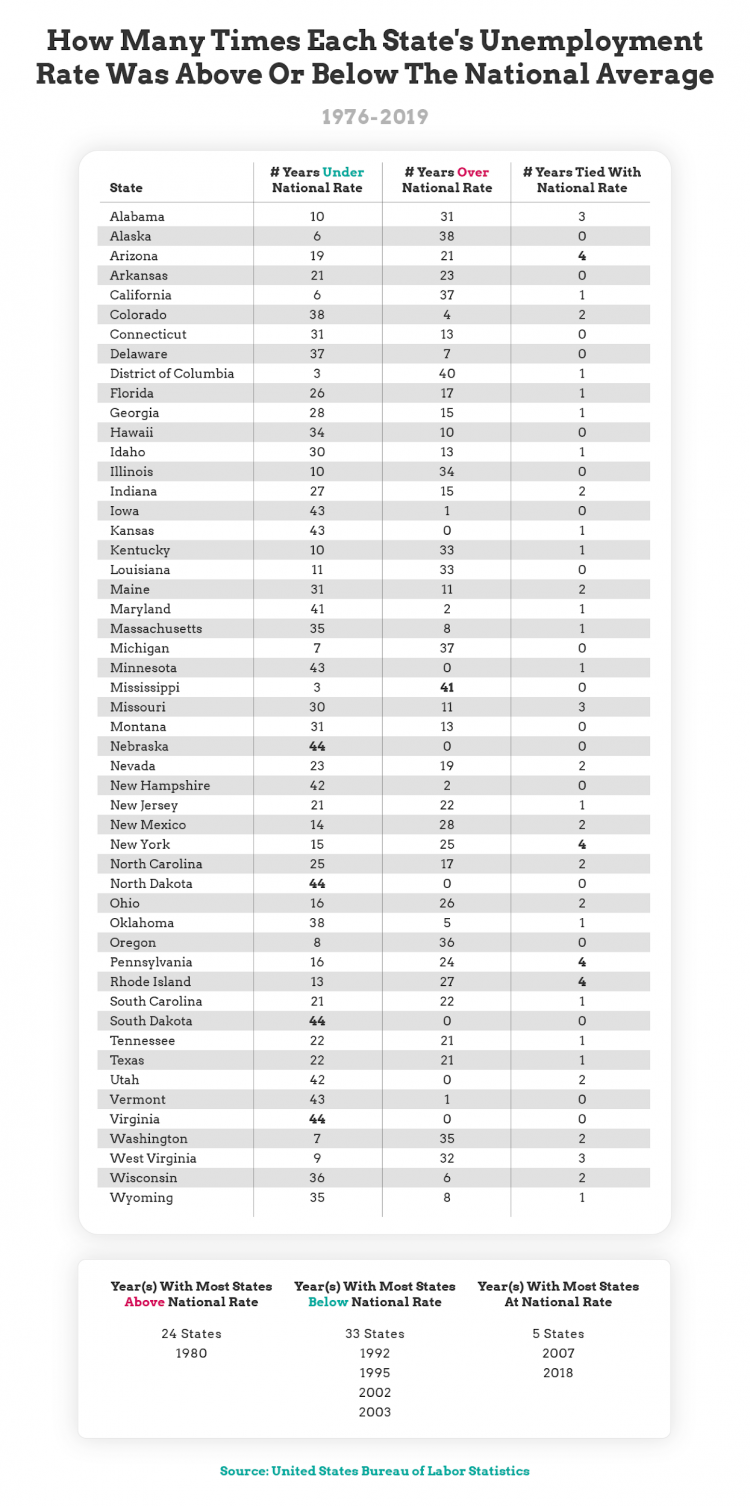 Not only that, the state of Nebraska stood out throughout the entire time period that the study analyzed, having an employment rate below the national average 44 times from 1976 to 2020. 
The state's ability to retain some employment through COVID-19 largely has to do with the state's largest industries. According to an article from Global Trade Magazine, only 7.6% of Nebraska workers have jobs in the accommodation and food services industries. 
Instead, the economy of Nebraska is primarily centered around agriculture, with over 91% of the state's lands dedicated for farming and ranching, according to the Department of Labor Statistics. Given that Nebraska farmers could continue to work on farms in ways that were safe in terms of social distancing, the states' residents have been able to fare pretty well. 
Of course, this isn't to say that Nebraska isn't completely out of the woods when it comes to COVID-19 impacts. According to Nebraskan scientists, as reported by local 1011 News Now, as of October, 2020 over 500 Nebraskans had been killed by the coronavirus and the winter months will likely be hard. 
However, hopefully, as the state has proven to be an outlier in the past, Nebraska will make it to the other side of the coronavirus with an employment rate that stands out in the nation.